Holiday Bucket List
THIS ARTICLE IS EXTRACTED FROM THE KEY TO YOUR FAMILY'S SUCCESSFUL SUMMER BY AARON ANDERSON, AVAILABLE AT WWW.FAMILYTODAY.COM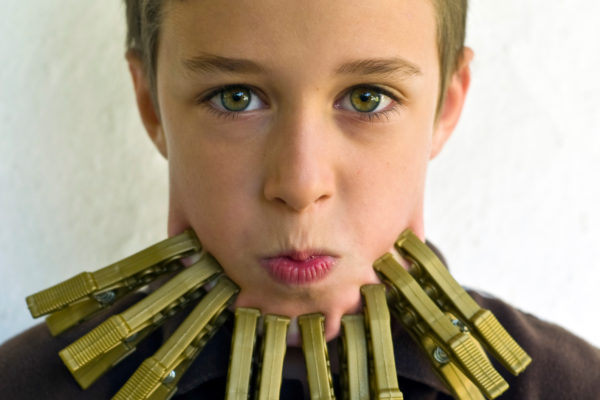 I've been trawling the Internet for some new and creative ideas for my 11 year old son these holidays which won't break the bank. Ideas seemed easier when he was younger: indoor playgrounds, the zoo, visiting the local library and kicking a footy in the park, but now some of those ideas – if not carefully framed – can be met with an eye roll or a polite 'no thank you'.
With the longer mid-year break, I want to come up with a plan to ensure the holidays don't just pass us by, and we have some key events to look forward to.
The careful balance of work and school holidays means that the time we do have together needs to be memorable. As parents, we are constantly reinforcing the importance to our children of being present and engaged. So, this in itself is a friendly reminder for me to close the laptop, put my phone away and remove unnecessary distractions to be available to my son during this time.
Before I had shut down completely though, I came across this fun idea on FamilyToday.com written by Aaron Anderson, a family therapist, relationship expert and writer in Colorado. His blog sparked immediate interest in his idea of a great way to kick off our holiday planning – a 'bucket list'. The concept is simple – write down a list of activities you would like to do over the break and create a visual display to record the ideas to produce your own bucket list as a family.
Here's how it works:
Find a bucket
Any bucket will do or take the opportunity to visit a variety shop to select one that is visually appealing. You will also need some wooden clothes pegs you can write on. The notion of a trip to the shops in itself was welcomed by my son (so we were off to a good start!)
Peg the ideas
Brainstorm activities he would like to do over the holidays. Write each idea onto a peg and clip it to the bucket. Anderson suggests each child in your family has at least one contribution added to the bucket. Include the big ideas like 'go to the aquarium' and small ideas like 'a game of basketball at the park'. Encourage a mix of physical activity with some quieter activities to keep a balance. Slip in a few of your own such as 'walk the dog' or 'bake a cake' and you might be pleasantly surprised!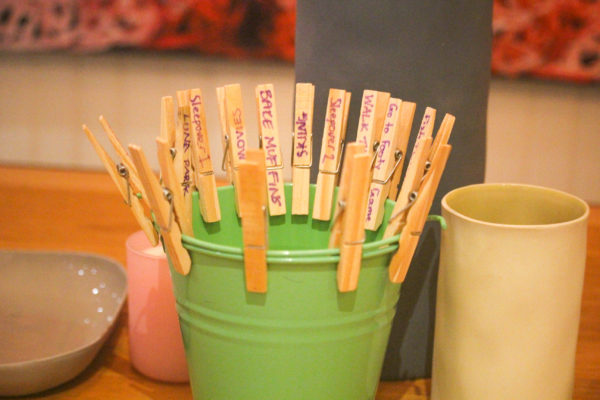 Eliminate the impossible
Of course, a trip to Disneyland and visiting cousins in Sweden were not going to be practical, but use this as an opportunity to discuss budgetary and time restrictions. Create positive conversations around how many of their ideas will be possible. Activities as simple as having two friends sleep over and visiting the indoor skate park were exciting and achievable for us to make a start.  
Make it visible
Put the bucket somewhere it will be noticed and remembered. Ours has become the centrepiece on the kitchen table – a great talking point over meals about which activity was next. It also ensures accountability and excitement about the following day's plan which, for many boys, is important to know and be able to have the time to prepare for. As each activity is completed, the child who contributed the idea to the list can unpeg it and place it in the bucket.
Events make memories
As Anderson states in his blog, 'Remember it's events that make memories. As you do each thing on your list, your children will make memories that will last.'
What I have learnt is the actual activity isn't always what is important, but spending quality time with you, as their parent, absolutely is.  
Brought to you by Brighton Grammar School
Emily Beaton

is a Melbourne-based primary teacher, with a particular interest in boys' education and the mother of two children, a boy and a girl.
This article is about Parenting
Subscribe to Understanding Boys. It's free!
Got boys? Sign up for tips and advice you'll actually use.