It's holidays! But how do we manage while we're all still in lockdown?
It's school holidays once again, and many families will be staying at home due to current restrictions. Here are some fun activity ideas to fuel the imagination of children and parents alike.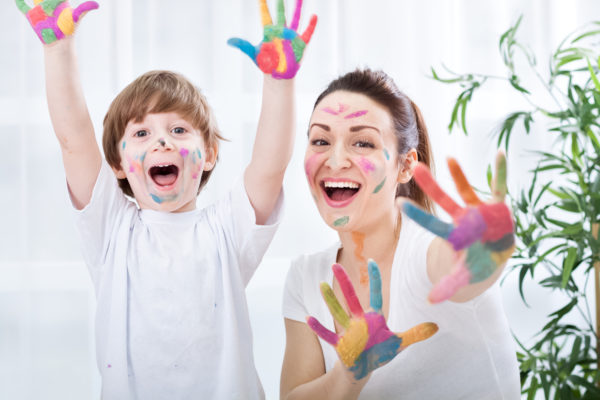 In my household, and probably in yours too, the excitement that comes with the last day of term is usually an end of term sausage sizzle, an award ceremony and with any luck, a casual clothes day. It's somewhat dampened this time around.
Our children can't catch up with their mates on their bikes in a group as they would normally, hang out in our yard for an impromptu BBQ, or have their planned sleepovers, and are genuinely lacking enthusiasm for even the little joys of technology they previously relished as a break from distance learning.
We can only do our best as parents during the current lockdown in Melbourne to make the most of it, and there are many positives from our extended family time, that is for sure. When it is coupled with no routine and school holidays, it is a challenge for parents (who like me are most likely still juggling work during the break) to keep everyone entertained every day.  
I have found a few ideas, which may help to keep our children busy at home and play independently, so we can all have some balance during the day.
First and foremost, holidays or not, keep a routine. Agree to your scheduled family time, make sure you get out for exercise and, if you're working, honour that switch off time to be focused on your loved ones.
When you are beyond your two hour window of time allowed outside your front gate, here are some options to keep little people amused these holidays:
Penguin Parade Live
Every night after sunset from 6.00pm, watch as the world's largest colony of penguins on Phillip Island make their way from the beach to their homes for the night. According to Nature Parks, this 30 minute live stream is a world first stream of a natural wildlife event at a regular time.  Tune in on Facebook or YouTube.
Animals at Home
Zoos Victoria is on a mission to make us smile by bringing the zoo to life from anywhere around the world with live cams, keeper talks and other virtual updates.
Visit their page to bring the animals to life in your home. 
A little magic perhaps?
Encourage the kids (and the kids at heart) to improve their education, by enrolling for Lessons at Hogwarts. A selection of fun courses are available, including Defence Against the Dark Arts, Charms and Transfiguration.
Virtual Travel
It might be a while before we can travel again, so for the avid gallivanters, the Hidden Worlds of the National Parks, offers som truly great virtual tours.
Crowther's Corner
For plenty more ideas for students of all ages, check out Crowther's Corner for inspiration.
Remember, sometimes even the simplest of activities might create a connection in the kitchen or lounge room that draws you together as a family for time shared and a laugh.
As a wise person recently shared with me, we can only control what we can control. So enjoy this September break and don't let family time go unmissed.
Brought to you by Brighton Grammar School
Emily Beaton

is a Melbourne-based primary teacher, with a particular interest in boys' education and the mother of two children, a boy and a girl.
This article is about Parenting
Subscribe to Understanding Boys. It's free!
Got boys? Sign up for tips and advice you'll actually use.