What my son has taught me about being a better man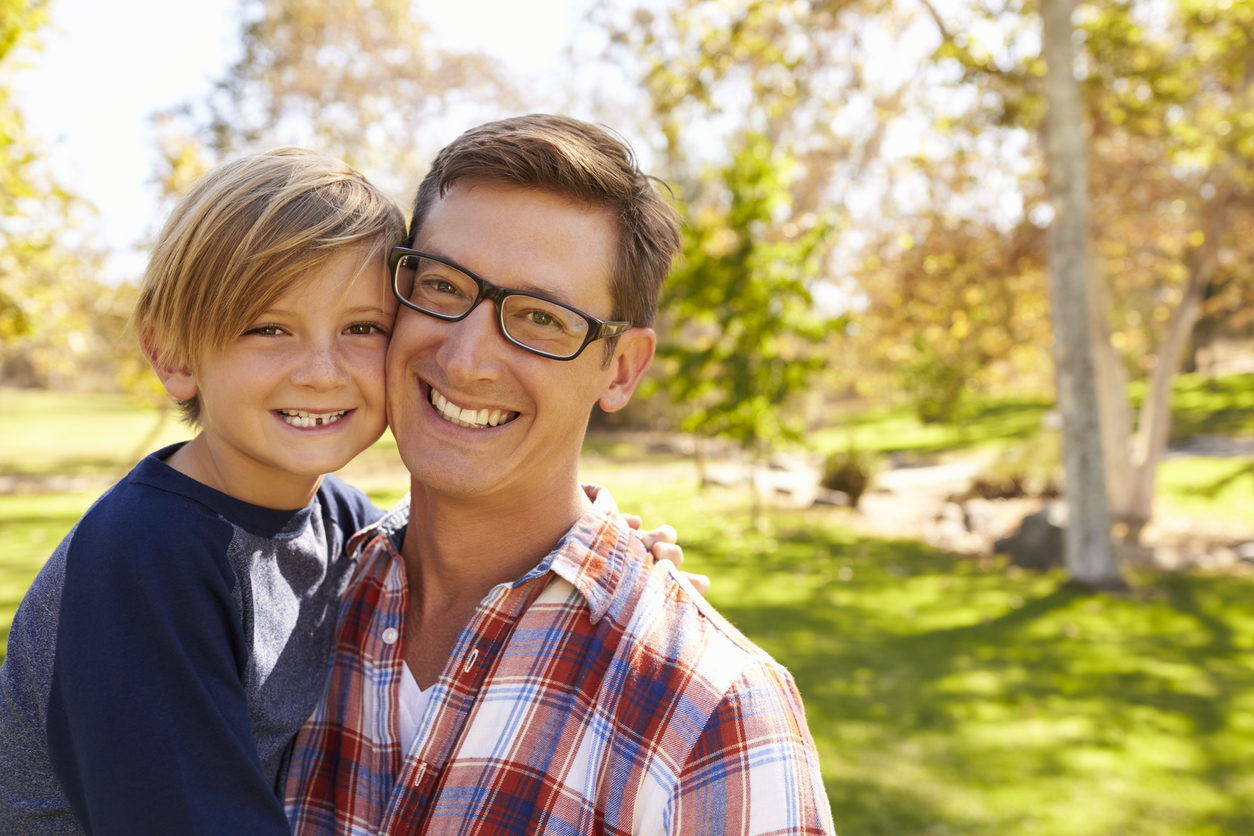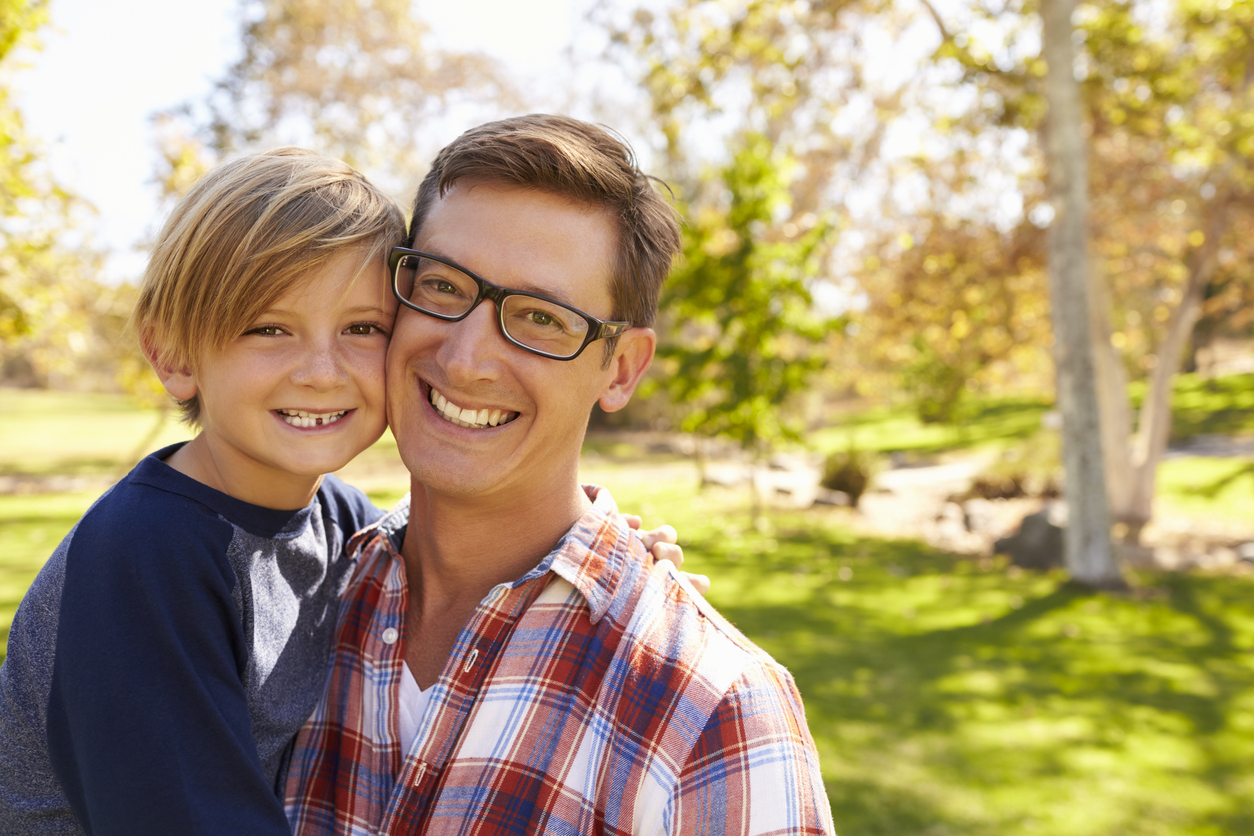 We're often told that boys learn so much from their fathers. Most importantly, from their dads, boys learn how to be a man.
However, having had the privilege of watching my husband parent our two beautiful sons, I've seen that the learning goes both ways.
Through our boys, my husband is learning how to be a better man, to the benefit of everyone.
With Fathers' Day on the horizon (this Sunday), it's time to let the fathers take the floor. Here, a few good men share what they've learnt from their sons.
You get out what you put in
"Being a man is easy. You just have to get older. Being a good man is a different bucket of raisins. My son has taught me that to be a good man you need to be a boy again – to value playing all over again. He has taught me that to be a good man is to be consistent, dependable and available, and that if you put the effort in, you get so much more back. He has also taught me to remember simple pleasures like finding out how something works, building something cool or making laser noises."
Tom, father of Kyler (4)
 It pays to be more like them sometimes
"My boys have taught me thousands of lessons. Here are just a few:
I need to have a sense of humour about myself. My sons already laugh at my expense, so I may as well join in!
Boys bounce back quickly. My sons are often more resilient than I am. I was so upset when their team lost the Grand Final after working so hard all season. My boys were riding their mountain bikes and having a blast 30 minutes later.
My sons don't actually care what other kids think of them, but they do care what I think about them. That's a big responsibility and a huge privilege."
Travis, father of Taj (13) and Jet (12)
Be proud and be present
"My boys have taught me so many things: patience, selflessness, unconditional love… but a couple of lessons stand out. Firstly, how to be truly comfortable in your own skin. It's OK to celebrate your differences and your strengths. It's OK to break down in the park if you don't feel as though you're being heard. It's OK to whoop with joy when a play date has just been brokered. It's OK to be proud of your emotions – wherever they take you (often to the mirror in the case of my youngest son).
"My sons also regularly remind me of the importance of living in the moment. Right now they are so blissfully unencumbered by past issues or future concerns. They're not hung up on regrets or missed opportunities –and the constant reminder to be present is a true gift."
Eddy, father of Charlie (7) and Zac (5)
Every father/son moment is precious
"I've learnt the importance of those special father and son moments, whether that be a sincere word of gratitude when you've helped him overcome some hitherto insurmountable task, or a little "I love you" or hug after a bedtime chat."
Frank, father of Thomas (10)
It's OK to be emotionally available
"Having sons has made me realise that the overt emotions displayed as a young child should remain overt as a teenager and adult."
Michael, father of Oscar (19) and Sebastian (8)
Rethink what it means to 'be a man'
"Having sons has made me more aware of unhealthy stereotypes about 'male' behaviour. It's important that my sons know that I am an imperfect work in progress. I hope this will encourage them to ask questions about what kind of men they would like to be as they experience more of life."  
Sven, father of Jake (11) and Liam (9)
Your sons are your legacy
"Having sons has taught me to value the importance of lessons taught to me by my own father – storytelling and learning through doing – and of the many hours we spent talking side-by-side, in the car, in the garden and in the tool shed. I've realised how much I learnt from him and to make time to do the same with my boys."
Brad, father of Rowan (11) and Otto (7)
Strength is about love, not power
"In my short time as a dad, my son has taught me it's not just about me anymore, it's about dealing with the responsibilities of life and the need for self-respect, strength and courage to be able to implement a strong future. So my thoughts about what used to be a 'man' – a big, tough daredevil – aren't as such anymore. It's now that a man takes on the responsibility to provide, protect and love."
Luke, father of Riley (3 weeks)
Change is inevitable. Embrace it.
"My now-adult sons are 3 very different men, but they've all taught me to embrace change rather than to fear it – whether that's changing career direction or a change in our private lives. They've taught me that change evidences personal growth and shows that we're learning from experience.
Peter, father of James (26), Charlie (27) and Thomas (29)
Be the man you'd be proud for him to become
Having a son has taught me that the little things in life that used to bother me just don't matter. The only thing that counts is working hard to always behave in a way that I am happy to be reflected by him. He wants to be like Dad, and how I behave and interact with others shapes his mind. This is a great gift and a huge responsibility.
Dan, father of Leo (3)
Brought to you by Brighton Grammar School 
This article is about Parenting
Subscribe to Understanding Boys. It's free!
Got boys? Sign up for tips and advice you'll actually use.