Tips to manage return to school blues
Returning to school post lockdown may be causing some anxiety in your home, for you and your son. Here are 12 useful tips for you to help him cope as he transitions back to school.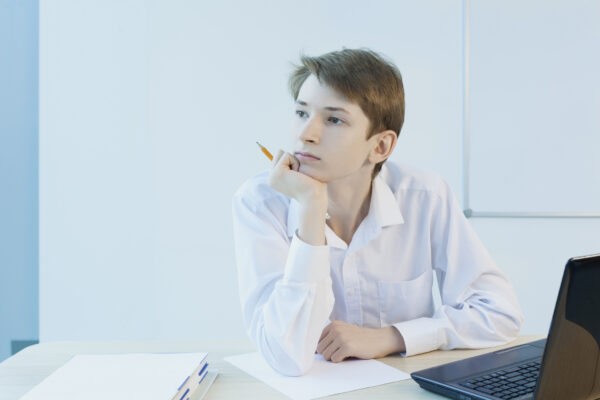 1. Encourage your son to focus on what he can control, for example: diet, sleep, exercise, social connections, hand hygiene and school work.
2. Explain there is little point in expending energy predicting what is going to happen next as this is out of his control.
3. Reinforce the importance that he follows his school's on-site COVID-safe protocols on his return, such as wearing masks, and social distancing requirements. These should be available from his school.
4. Ask how your son how he is feeling about returning to school. If you are unsure of his response, you can ask him to clarify by saying, 'Help me understand how you are feeling'.
5. Acknowledge his feelings and reassure him that they are valid and that it is okay that he is feeling this way. Focus on his feelings/emotions and don't offer solutions straight away. Your son needs to know it is normal that he may have some fears or concerns.
6. Once you have acknowledged and validated his feelings, help him to brainstorm different ideas about what he can do to help manage his concerns, such as bringing an extra clean mask to school or reaching out to his teacher.
7. Draw his attention to the things he enjoys about school – these will be different and unique to each child but will help you to reassure him that it is a positive step to be going back to school.
8. Help his transition back into an on-site schooling routine by encouraging him to:
get up earlier/go to bed earlier
eat and socialise only during recess and lunch
get his uniform ready and make sure it still fits.
9. Ask your son what he has enjoyed about lockdown and what he might like to continue. These could include family traditions at home, exercise routines, and beach walks.
10. Set the tone – model a calm/coping approach.
11. Reassure him that teachers will be understanding and accommodating in the transition back regarding schoolwork and he will not be the only student who is nervous about returning.
12. Remind him that going back on the same day as everyone else in his year level is the best approach as it is 'new' for everyone and that we are all in it together.
If you feel your son needs extra support, please reach out to his school and access the services they can provide. Good luck!
Compiled by the BGS Counselling Team. Adapted from SchoolTV's report on Transitioning Back.
Brought to you by Brighton Grammar School
This article is about Parenting
Subscribe to Understanding Boys. It's free!
Got boys? Sign up for tips and advice you'll actually use.