Connecting through reading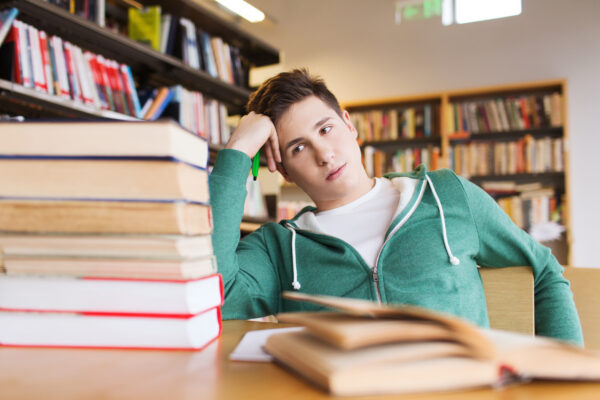 This is embarrassing for an English teacher to admit, but the summer before my son was starting Year 12, I read him his novels for both English and Literature.
Yes, you read that correctly – every morning for three weeks, I would read aloud to him for an hour!
As a Year 12 English teacher, I knew how important it was that he read the set texts, but for a combination of reasons, he found this really hard to do.
I tried everything! Threats, promises, a family subscription to Audible, none of it had worked.
In the end, despite the fear of exposure, we both really enjoyed our reading sessions. By reading with him, I gained some insights into the books he would be studying, and he was able to ask questions, as well as test ideas and impressions.
This is a long preamble into saying that reading your children's texts can be a really rewarding way of connecting with them and their learning. I am not necessarily advocating that you read the texts to them (you can!), but the fact that you have taken the time to read their books, sends a powerful message.
By reading and coming together with other parents, you are, in effect, saying to your child:
You are interested in what they are learning
You think reading is a good way to spend your time
You are interested in being part of their community
Research into reading suggests that attitudes to reading are predominantly created in the home. If children have positive associations with reading, they are more likely to read more.
This is important, because research tells us that reading is the single, biggest predictor of student achievement in all subjects. Students who read more than their peers achieve higher marks, are more confident in class, know more, and write better than non-readers.
So get reading!

Brought to you by Brighton Grammar School
Kristen Molloy

is the Associate Head of the Crowther Centre, Literacy and Engagement at Brighton Grammar School, an all-boys school in Melbourne. She is the mother of two boys.
This article is about Education
Subscribe to Understanding Boys. It's free!
Got boys? Sign up for tips and advice you'll actually use.