Navigating the party season with your son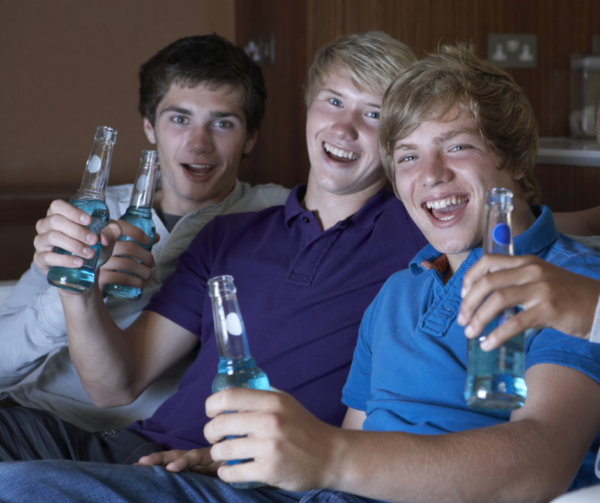 The teenage party season
Exams are over, summer is coming, and another festive season begins. Gulp!
As your son moves into the teenage years, and starts to develop his adult identity, it's likely he will become more focused on friends and socialising. While this is a normal (and important) stage of development, it can cause parents a lot of anxiety.
On the one hand, we want our children to socialise and have fun, but on the other, we worry about their safety and their ability to make good decisions when in a group or party situation.
Many parents report feeling unprepared and unsure about how they should support their children on the party scene. Here are some common questions:
Should I check in with the parents hosting the party?
The short answer is yes! Teenagers hate parents calling the party house, but when they start going to parties it's a good idea to make a quick phone call to find out whether there will be adult supervision and whether alcohol will be served. Further, and perhaps more importantly, getting to know the parents of your children's friends can be extremely reassuring.
While they may not like to admit it, teenagers respond well to a 'united front'. Having clear and consistent boundaries (that evolve as they develop) makes teenagers feel safe and enables them to test the boundaries more safely.
What time should my child be home?
In reality, the two most unsafe times for parties is before they start and after they end. Find out when the party starts and what time the party finishes and if possible, organise to pick your child up at the arranged time.
This prevents large groups of unsupervised teenagers milling the streets where they may be at risk of traffic, or other challenging situations. Many parents have a Saturday night roster where they take it in turns to pick the kids up.
Should I allow my underage child to drink alcohol?
The research around the negative effects of underage drinking is unequivocal. Most experts suggest delaying drinking for as long as possible. Alcohol has negative effects on the teenage brain, may exacerbate existing mental health problems, reduces inhibitions, and prevents good decision making.
In the events of injury and sexual violence among teenagers, alcohol is almost always involved. Educating yourself around the laws regarding alcohol, drugs, and other risky behaviours, as well as the impact these can have on the developing teenage brain and body can help you clarify your expectations and enable better communication with your teenager.
It is increasingly common for invitations to underage parties to include a waiver for parents to sign that gives permission for their child to drink alcohol. Talk with your son about what this means, and if you do decide to sign a waiver have a harm minimising conversation about 'safe drinking'.
This might include limiting the number of drinks, choosing low alcohol drinks such as beer over spirits, and ensuring they drink slowly.
Do I need to change my own partying behaviour?
Possibly. Parents play a key role in modelling positive behaviours and having high expectations around co-operation, concern for others, courtesy, and respect, all of which go a long way to ensuring that your son knows how to behave when socialising.
Ultimately, we need to keep talking and listening to our teenagers as they enter into the world of parties. Encouraging them to be connected and aware of themselves and others goes a long way to ensuring that they remain safe, healthy and have a lot of fun along the way.
Brought to you by Brighton Grammar School
Kristen Molloy

is the Associate Head of the Crowther Centre, Literacy and Engagement at Brighton Grammar School, an all-boys school in Melbourne. She is the mother of two boys.
This article is about Parenting
Subscribe to Understanding Boys. It's free!
Got boys? Sign up for tips and advice you'll actually use.