How to raise a reader
There are a number of simple but effective ways you can help your Prep-Year 2 son at home with his reading and writing.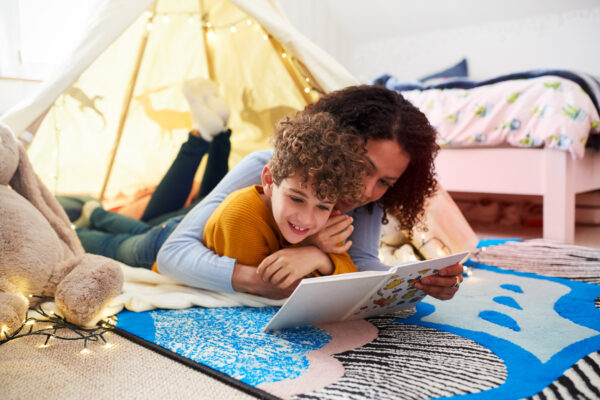 Tips for Prep
Read a picture book each day to your son and discuss the storyline, pointing out new words to develop their vocabulary
Play language games (ask your son's teacher for some ideas if needed)
Talk about letters and sounds seen in their environment
When take home books are sent home, spend time listening to your son read and provide support when required
Books can be read several times to build confidence and fluency
Tips for Year 1
Help your son to spell the tricky words
When reading, if your son gets stuck on a word, give him the word and ask him to repeat it
When your son gets stuck at on a new word, encourage him to have a go sounding out the word
When reading confidently, encourage him to think about meaning to self-correct
Talk about stories you read as a child
Tips for Year 2
When your son is reading at home, give him a few seconds to self-correct
Ask questions to check for understanding
Ask your son to summarise the story or discuss any themes from the text
Read chapter books to your son, it is a valuable way to develop vocabulary
Brought to you by Brighton Grammar School
Joanne Davies

is Teaching and Learning Coordinator for the Junior School at Brighton Grammar, an all-boys school in Melbourne
This article is about Education
Subscribe to Understanding Boys. It's free!
Got boys? Sign up for tips and advice you'll actually use.