How to help your son harness the power of social language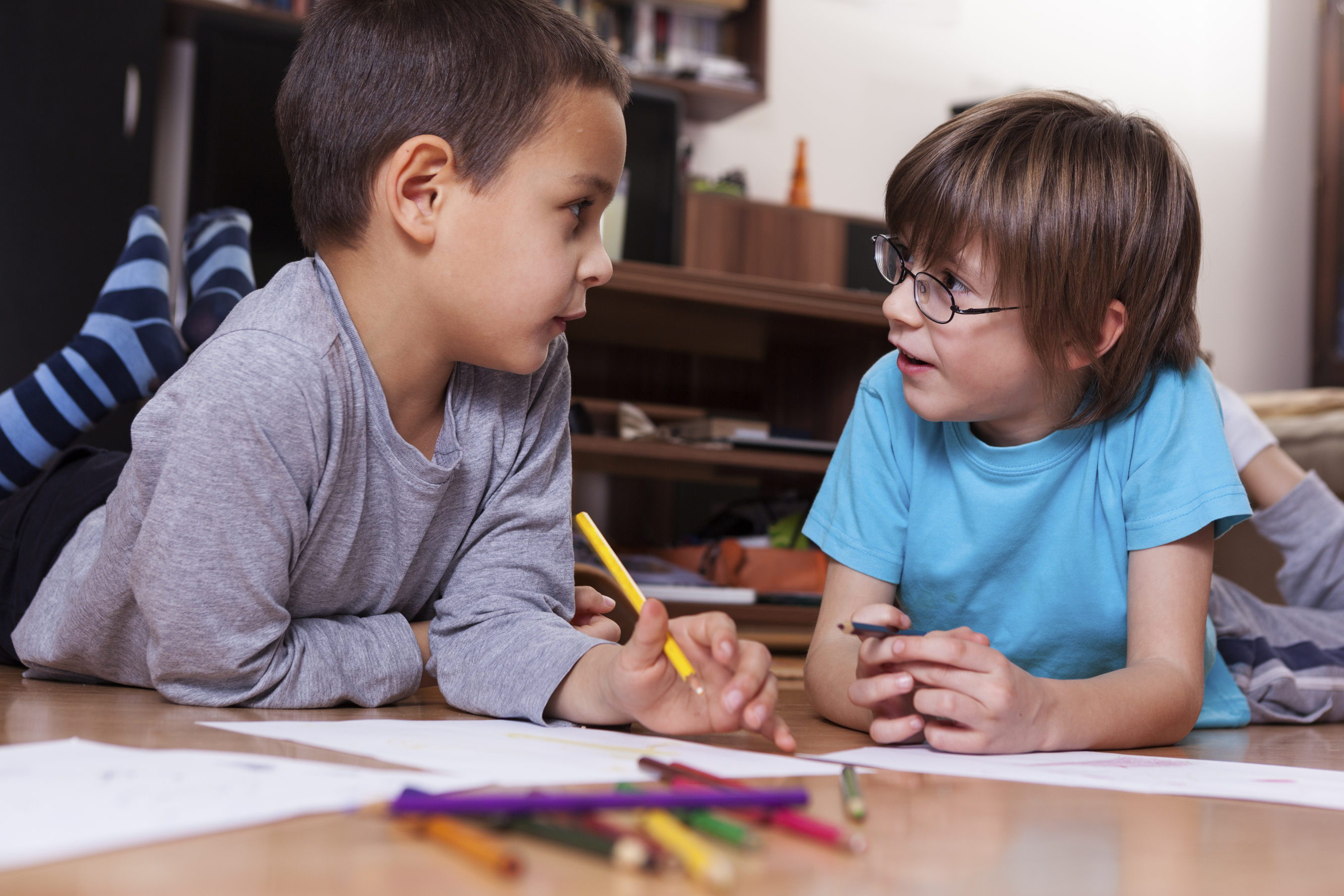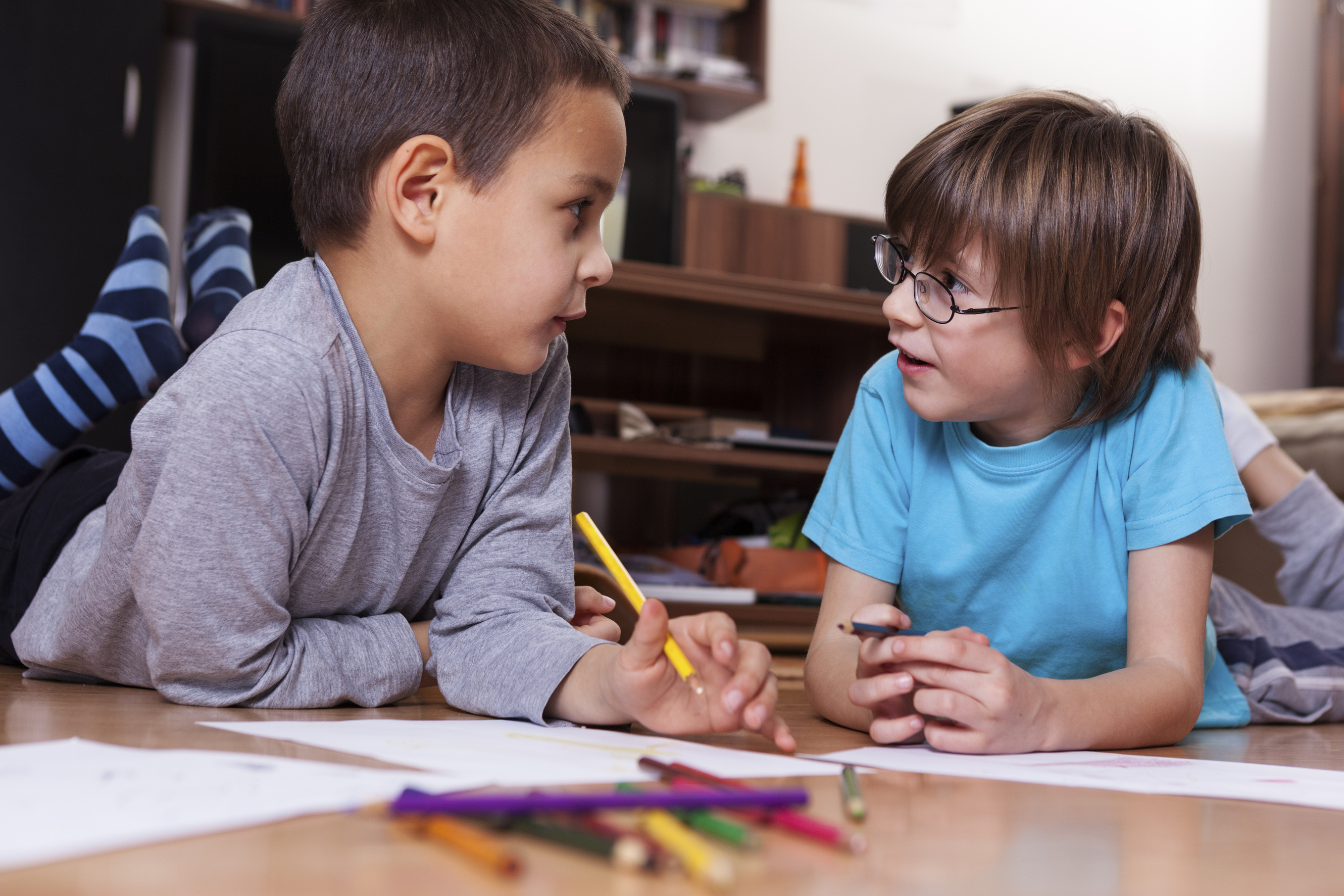 As an ELC/kindergarten teacher at an all-boys school, every weekday is a colourful riot of noise, energy, emotion, creativity and ideas. When you are 3 or 4-years-old, the kaleidoscope of your internal world never stops turning as you interact with and make sense of the world around you.
However, for many young (and some older) boys, putting thoughts and feelings into words in a way others can relate to – developing 'social language' – can be a challenge.
Why is social language so important?
Young kids who have more developed social language skills find it easier to manage themselves, relate to others, resolve conflict, and feel positive about themselves and the world around them. Social language also helps our boys to:
recognise, express and manage their own feelings, which promotes wellbeing and positive mental health
develop social skills to get along in life with others and form friendships and relationships
perform well academically, as many curriculum-based activities rely on working in groups and communication between peers.
In my quest to help the pre-school boys I teach improve their social language skills, I joined forces with a group of fellow ELC teachers to look into how our effectively our boys were using social language, and how to improve their skills.
This is what we already knew:
More boys were being referred for speech and language support than ever before.
Boys were struggling to articulate emotions and were at times frustrated when interacting with their peers.
Many boys needed support with being able to read emotions in others, and respond appropriately
Respectful listening, conversational turn taking, and being able to connect with others socially were all areas that needed work.
In this digital age, it's not surprising that some young boys are struggling with social language. Face-to-face conversations are diminishing as adults of all ages choose to conduct conversations by phone, text or social media. And who hasn't had a conversation were you were spoken over or came away feeling like you weren't really listened to?
Even with our accumulated skills and knowledge, us 'grown ups' often find ourselves engaging in less-than-ideal social language interactions. What hope have our kids got?
Luckily, our social language research project has shown that there is hope. There is much that parents and teachers can do to help our kids develop successful social language skills.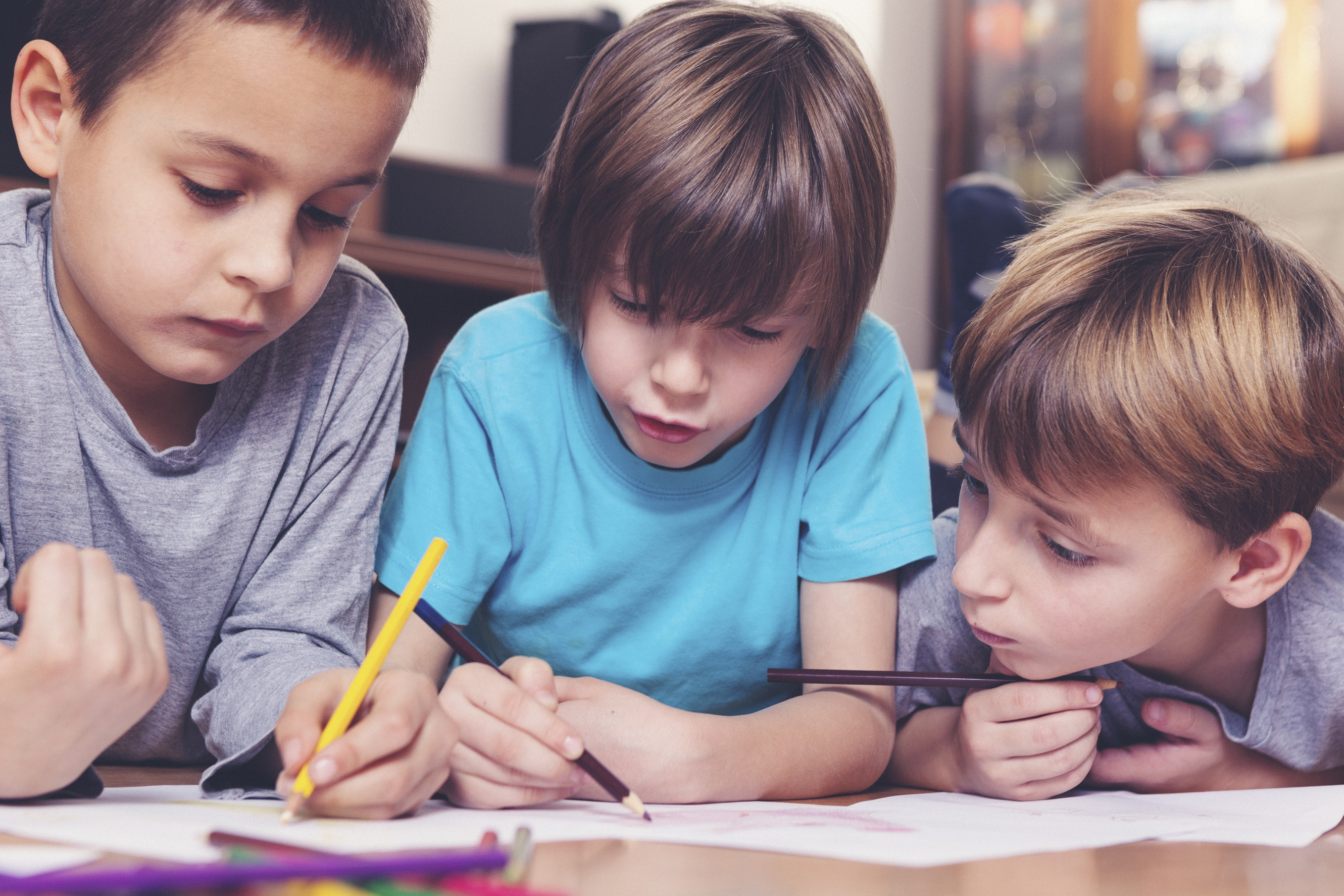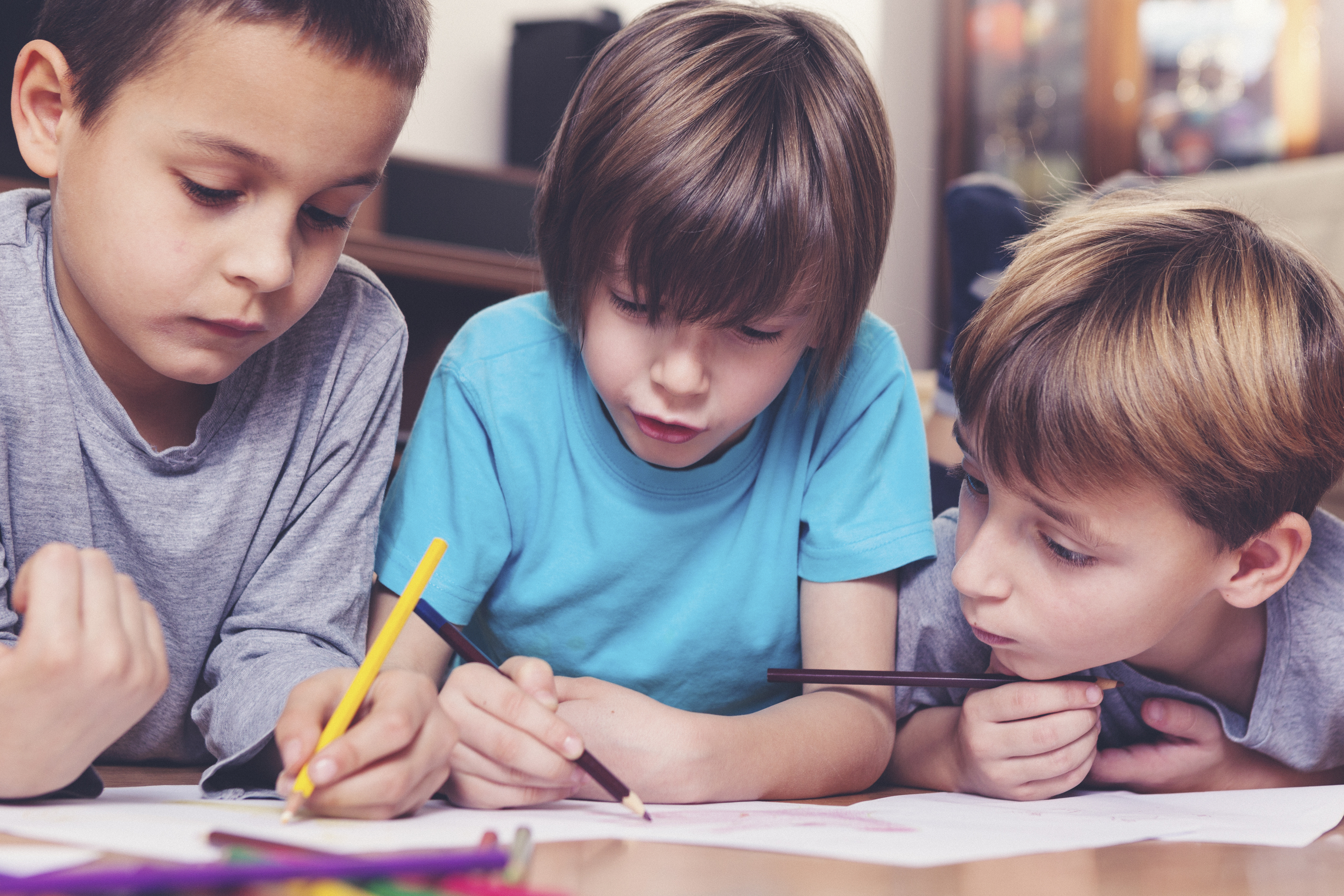 Give him the power of words
Often a young boy doesn't have the vocabulary to make the connection between how he is feeling and how to communicate it. The ability to articulate an emotion has transformational power as it helps your child feel he has ownership of his emotion.
In our ELC, a focus on building emotional vocabulary – words such as confused, embarrassed, surprised, fearful, shy, scared, happy, sad, confident, tired ­– reaped obvious and positive rewards, including changes in behaviour, self-regulation and peer empathy.
Give your son the power of words to address both positive and negative emotions and build his vocabulary bank. Encouraging him to stop, breathe, think and name his emotion – for example, "I'm feeling angry" – is not only empowering, but it can also avoid him taking it out (often physically) on the world/people around him.
Encourage active listening
Empathy is a difficult concept for any pre-schooler to manage. However, by encouraging active listening you can help your son develop a good foundation for the empathy he'll need in order to develop relationships later in life.
The game 'Eye to eye, knee to knee' is a great way to teach your son how to listen:
Sit facing each other, knees touching maintaining eye contact.
One of you goes first and shares a story from your day.
The other has to keep looking and more importantly, keep listening.
Then swap roles.
When you have both had an opportunity to talk, the first listener has to repeat as much of the story they heard.
Then the second listener does the same.
It is really interesting to discover what has been recalled. Remember, practice makes perfect. Oh, and it's even more interesting if you play it with a spouse!
Be a great role model
Children see and hear everything. As a parent, there is nothing that turns my head faster than one of my children talking to their siblings in the same tone and with the same words as I do. Mostly it's a good thing, sometimes not so much!
During our research period in the ELC we directed our focus to modelling positive social language with the boys, and with each other. The impact was significant. We began to hear the boys talking to each other using phrases such as "I can see you are feeling really proud of your work today", or "Are you feeling frustrated, can I help you?"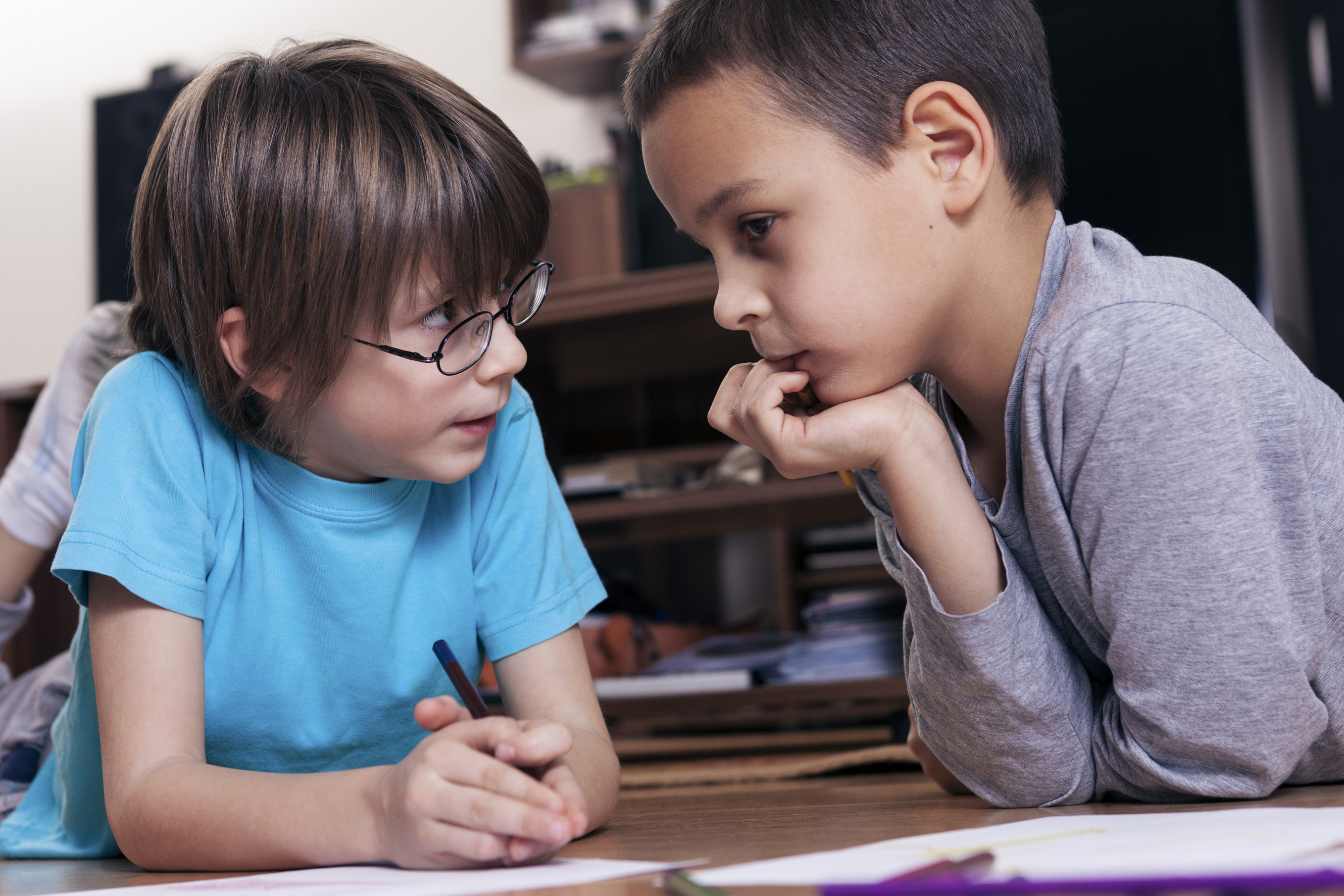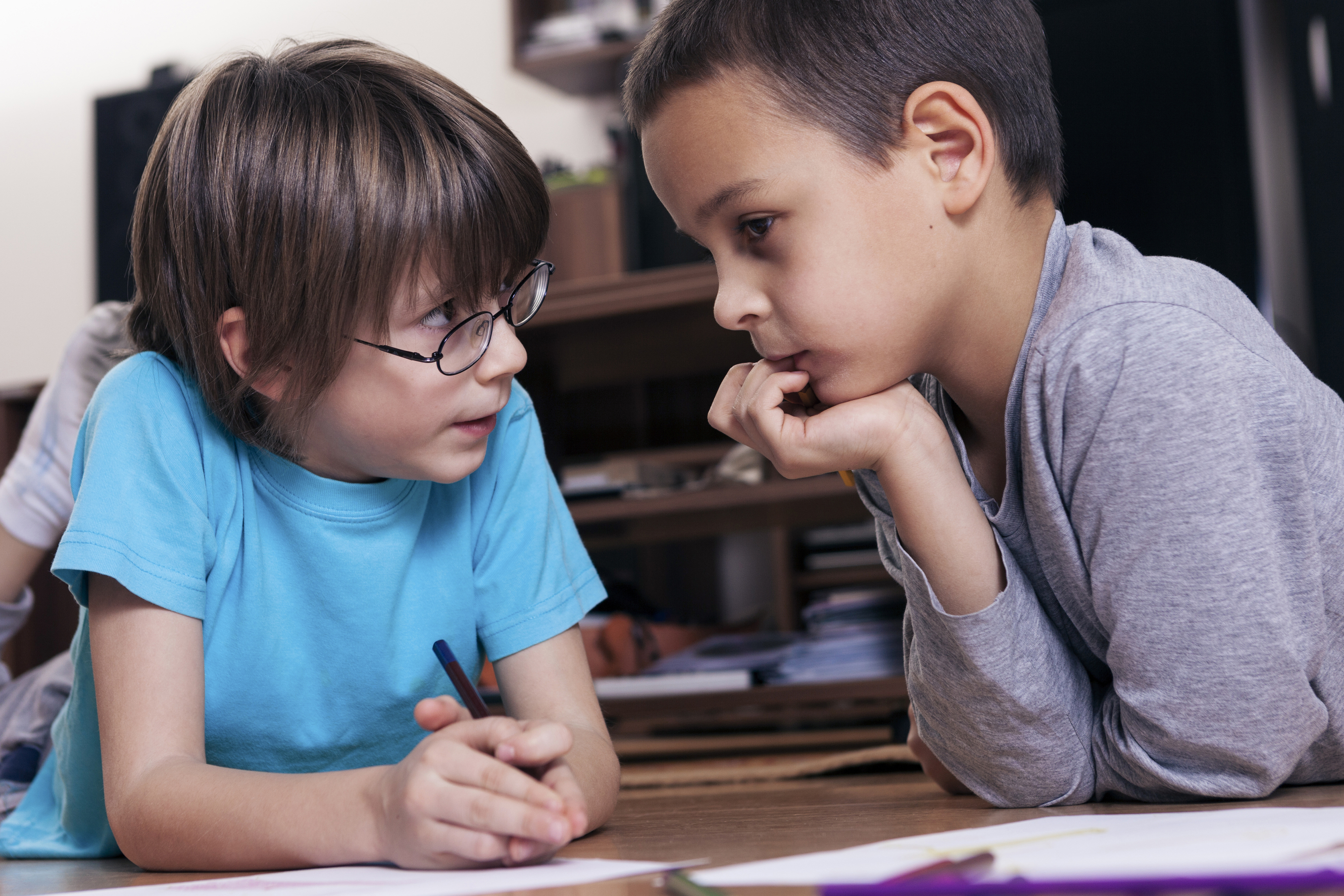 Boys who were shy were developing their self-confidence, using their ability to use language to join in with discussions and play and interact with peers. Boys who were more confident were able to avoid the impulse to blurt out or cut in when someone else was talking – they were starting to understand the rules of social engagement and take turns. Modelling positive social language helped every boy develop his relationships with peers and adults.
And it wasn't just at the ELC. Parents also reported that their sons were more able to concentrate, regulate and manage their emotions at home, which was having a positive impact on their relationships with their siblings and parents.
We all know the people in our lives who make us feel as though we are present, acknowledged and being listened to. Teaching our sons this skill and giving them access to the world of emotional communication is empowering and will help them grow in confidence as they continue to navigate that road map of human interaction. One day, those paths, road and highways will lead your son to becoming a successful man.
Brought to you by Brighton Grammar School
Claire Clarke

is a specialist teacher at the Early Learning Centre at Brighton Grammar School, an all-boys school in Melbourne.
This article is about Wellbeing
Subscribe to Understanding Boys. It's free!
Got boys? Sign up for tips and advice you'll actually use.