6 steps to deal with disappointment
Adults and children alike are coming to terms with disappointment during these challenging times. Due to the Covid-19 pandemic, school trips, milestone birthdays and sporting events are all on hold for the time being which can be overwhelming for all of us.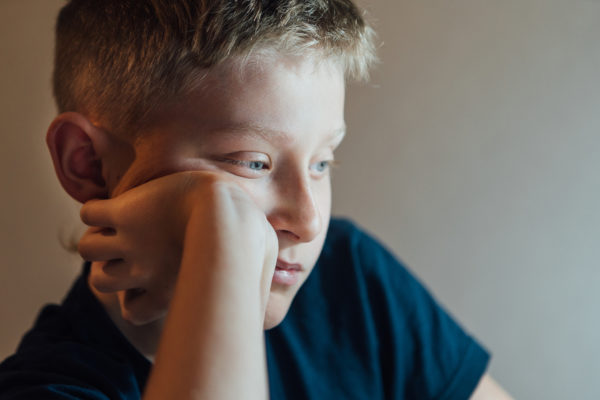 More than ever, parents need to help their children manage their disappointment by recognising their feelings are real, according to Dr Michael Carr-Gregg, child and adolescent psychologist.
He explains that disappointment is a healthy and positive emotion that plays an essential role in young people's social, intellectual and emotional development. How they respond will determine the impact on their future happiness.
In a special report for SchoolTV, he offers 6 steps that you can use to help your child manage unexpected setbacks.
Step back
This might go against all our instincts but don't try and fix the problem. Let your child take the time to process the emotion and find the words for how he feels. Labelling feelings can help.
Do a reality check
Ask yourself, is it really that bad? Encourage your child to step back and assess the situation objectively (after the initial shock).
Head it off at the pass
Try to head disappointment off at the pass before it turns into irritation or jealousy. Don't allow your child to endlessly ruminate on the what ifs and most importantly, don't let it grow into anxiety or depression
Offer a healthy perspective
Encourage your child to reframe the setback in a constructive way; as something useful to build on for the future or see even the smallest positive in the situation.
Writing can help
Keeping a diary of daily emotions can help your child identify feelings by putting them into words.
Don't forget to breathe
A simple act of taking a few deep breaths can help to de-stress, by getting back into thinking mode instead of reaction mode.
Remember that disappointment is a necessary part of life and what is important is how we react to it and grow from it.
Brought to you by Brighton Grammar School
Dr Michael Carr-Gregg

is a child and adolescent psychologist and hosts SchoolTV.
This article is about Parenting
Subscribe to Understanding Boys. It's free!
Got boys? Sign up for tips and advice you'll actually use.