4 fabulous meditation apps for kids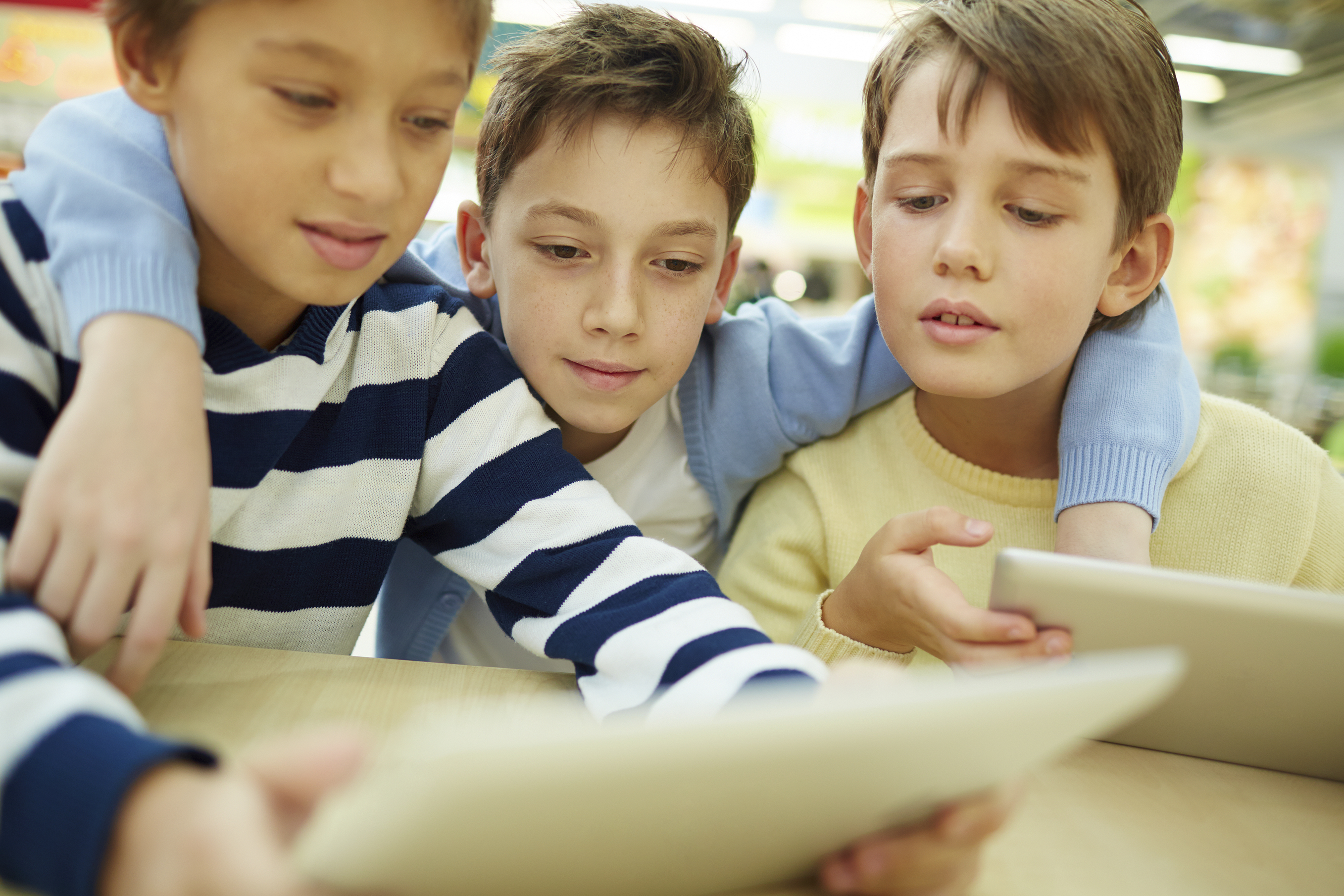 I don't know if it's the change in weather or simply school fatigue, but my two boys are exhausted. They seem to be finding it even more difficult than usual to switch off, particularly at bed time. There have been more tears and tantrums, and their usually low-level listening skills have disappeared completely.
So I bribed them with promises of pizza and footy cards and got them to sit still for a few minutes of mindfulness meditation.
It's been a lifesaver. My boys are calmer, less prone to outbursts and they're even going to sleep earlier – which makes for much happier parents too. But it's been trial and error to find mindfulness meditations my boys will give 5 minutes of their precious time for.
Here are a few meditation apps that have earned my boys' tick of approval (without the need for junk-food-based bribery).
1. Breathe, Think, Do with Sesame
They may say "zee" instead of "zed" but Sesame Street's Breathe, Think, and Do with Sesame is awesome, especially for the mini-meditators who'll love helping the monster calm down. Choose from five scenarios that tackle everyday problems and help the monster problem-solve and breathe deeply. My 4-year-old loved taking deep breaths and watching his belly rise and fall with the monster's.
Age range: 2-5
Cost: Free
2. Smiling Mind
The Australian Smiling Mind app was developed by a team of psychologists with expertise in youth and adolescent therapy, mindfulness meditation and web-based wellness programs. It's great to hear an Aussie voice and the guided meditations are short, which is perfect for little people's limited attention spans. 
Ages: Programs for 7-11, 12-15 and 16-22
Cost: Free
www.smilingmind.com.au
3. Sleep Meditations for Kids by Christiane Kerr
Christiane Kerr is a British yoga teacher and Montessori teacher who's created story meditations to help kids with sleep issues, insomnia, stress, anxiety and with feelings of confidence and wellbeing. At 13 minutes, the free sleep meditation was a bit too long for my 4-year-old but my 6-year-old loves it and often asks for the 'balloon story' before bed.
Ages: 6-12. 
Cost: 1 free sleep meditation. Further meditations approx. $5 each
4. Headspace for Kids
I'm a massive fan of Andy Puddicombe, the ex-Buddhist monk turn meditation pioneer who launched the global meditation phenomenon, Headspace. The kids' version of the app is new and is only available through the adult subscription, but the mediations are grouped according to age and run for between 1 and 9 minutes. With topics like calm, bedtime and kindness, they're great, but cost a bit, so it's probably not worth purchasing a subscription is you're not going to use Headspace yourself.
Ages: Programs for 5 and under, 6-8, and 9-12
Cost: Yearly subscriptions for around $8 a month
www.headspace.com
Brought to you by Brighton Grammar School
Bec Cavalôt

is a Melbourne-based writer and editor, and mum of two boisterous boys.
This article is about Wellbeing
Subscribe to Understanding Boys. It's free!
Got boys? Sign up for tips and advice you'll actually use.