5 things mums need to know about little boys and their penises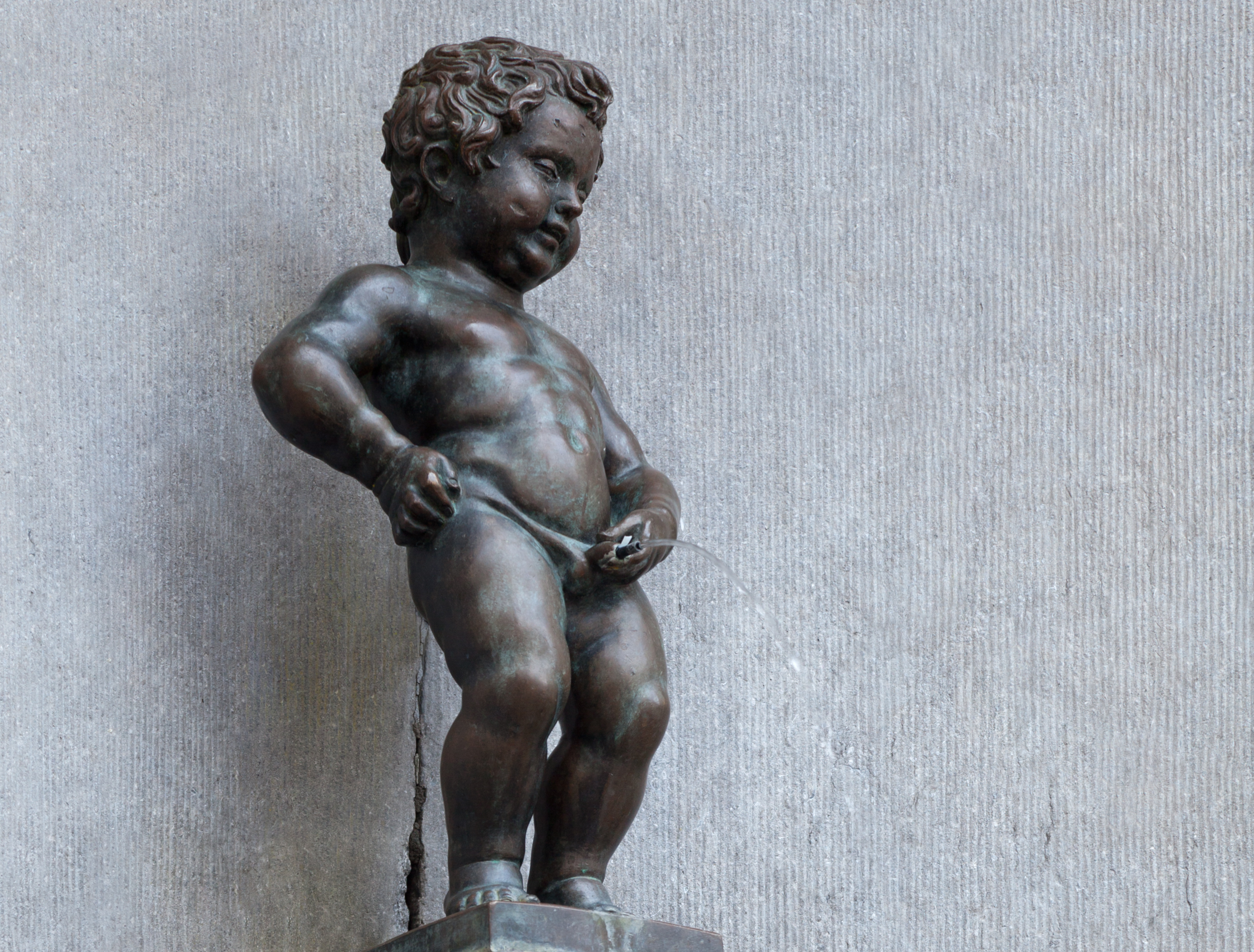 You've mastered the art of pointing your son's penis down at nappy change time and you've been hit in the eye by the pee fountain more times than you care to remember. But it's once the nappy's off that the fun really begins.
Here are some lessons I've learned about little boys and their favourite body part since toilet training my sons.
1. It's very difficult to break a willy
Which is fortunate, because he will stretch it, flick it, tie it up in knots, wrap it around cutlery, and attempt to stick plastic dinosaurs and other small toys up it. And then he will cry because he's made it sore. And then he will do it all over again tomorrow.
2. At some point, he will perform willy guitar for you
When my little brother was 6 or 7, he used to whip out the 'willy guitar' and play a solo every time my friends came over. The 9-year-old me was mortified. My brother thought it was hilarious. Now my sons often play willy guitar duets in the bath. And I've realised that my little brother was right – it is actually hilarious (although not a habit to take into the school playground, or into adulthood for that matter).
3. He'll want to talk about it all the time
He needs to discuss how it looks, when it's big, when it's small and how it feels. He'll question you about where your willy is, if you feel sad you haven't got one, and tell you why penises are actually better than vaginas. He'll spend many mirthful moments reeling off all the names he knows for penis: willy, donger, doodle, winky… he may even give it a pet name. You will learn to switch off, eventually. And at least it gives you a break from fart jokes.
4. He'll have his hand on it most of the time
As soon as he's out of nappies, he'll be hanging on for dear life. Perhaps he's concerned that if he lets go it will float off like a balloon. Or that the TV will suddenly stop working if he lets go mid show. Although funnily enough, the only time he won't have his hand on it is when he's using the loo and should be holding it to aim correctly, which leads to…
5. You will be cleaning up pee until he leaves home
It's hard to understand – to me, penises seem like they're designed to make aiming easy. But, as my husband assures me, sometimes willies simply don't cooperate. You could try putting a ping-pong ball or Nutri-grain in the loo for target practice. And yes, my sons have been taught to clean up after themselves, but a token dab at a pee-soaked seat just doesn't cut it. Unless you want a soggy bottom and a bathroom that smells like a urinal, you'll want to stock up on the anti-bac wipes.
Brought to you by Brighton Grammar School
Bec Cavalôt

is a Melbourne-based writer and editor, and mum of two beautiful, boisterous boys.
This article is about Understanding Boys
Subscribe to Understanding Boys. It's free!
Got boys? Sign up for tips and advice you'll actually use.